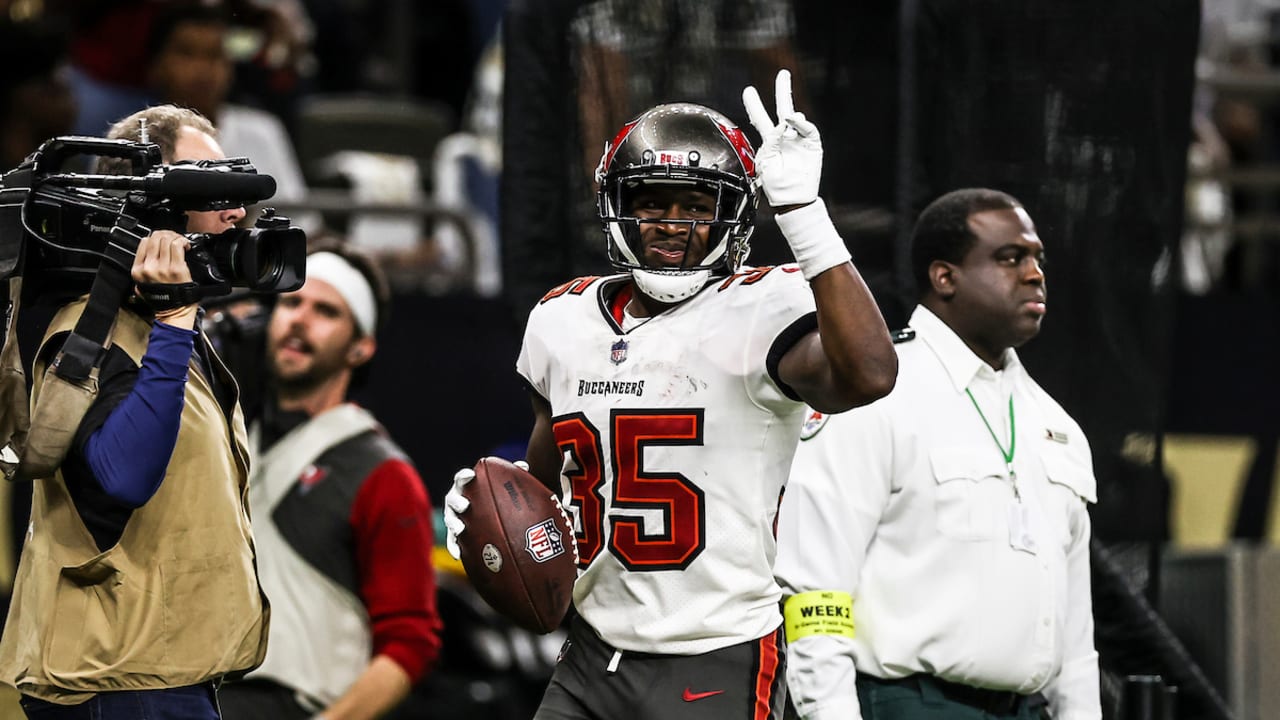 Jamel Dean powers up a defensive barrage in week two
Finally, the Buccaneers are in the win column against their arch nemesis in the division. Since Tom Brady's arrival in Tampa Bay, the Bucs have gone 0-4 against the New Orleans Saints in the regular season. Boosted by the defense in the fourth quarter, the Buccaneers cruised to a 20-10 win at Caesars Superdome. In the last period, cornerback Jamel Dean put on a show. His two takeaways in the final 12 minutes of the game led to 10 points.
The first came at a time of necessity for Tampa Bay. With strong emotions, a scrum ensued in midfield as the Buccaneers got into a punt formation. A Leonard Fournette push on Marshon Lattimore and a subsequent push on Lattimore by Mike Evans resulted in both Lattimore and Evans being ejected from the match. Two plays later from the second and eighth, Dean made a freestyle jumping interception in the end zone.
"I kind of recognized the formation and then anticipated it," Dean said. "Once I saw Jameis watching where he was going, I just went out there to get to where he was trying to go."
Tom Brady capped off the next offensive drive with a game-winning pass to Breshad Perriman in the back corner of the end zone. On the ensuing defensive drive and two plays later, Dean pulled off a reverse pass, to cheers from Bucs fans amid a sea of ​​black and gold. His second interception led to a 47-yard field goal from Ryan Succop, extending the Bucs lead 13-3.