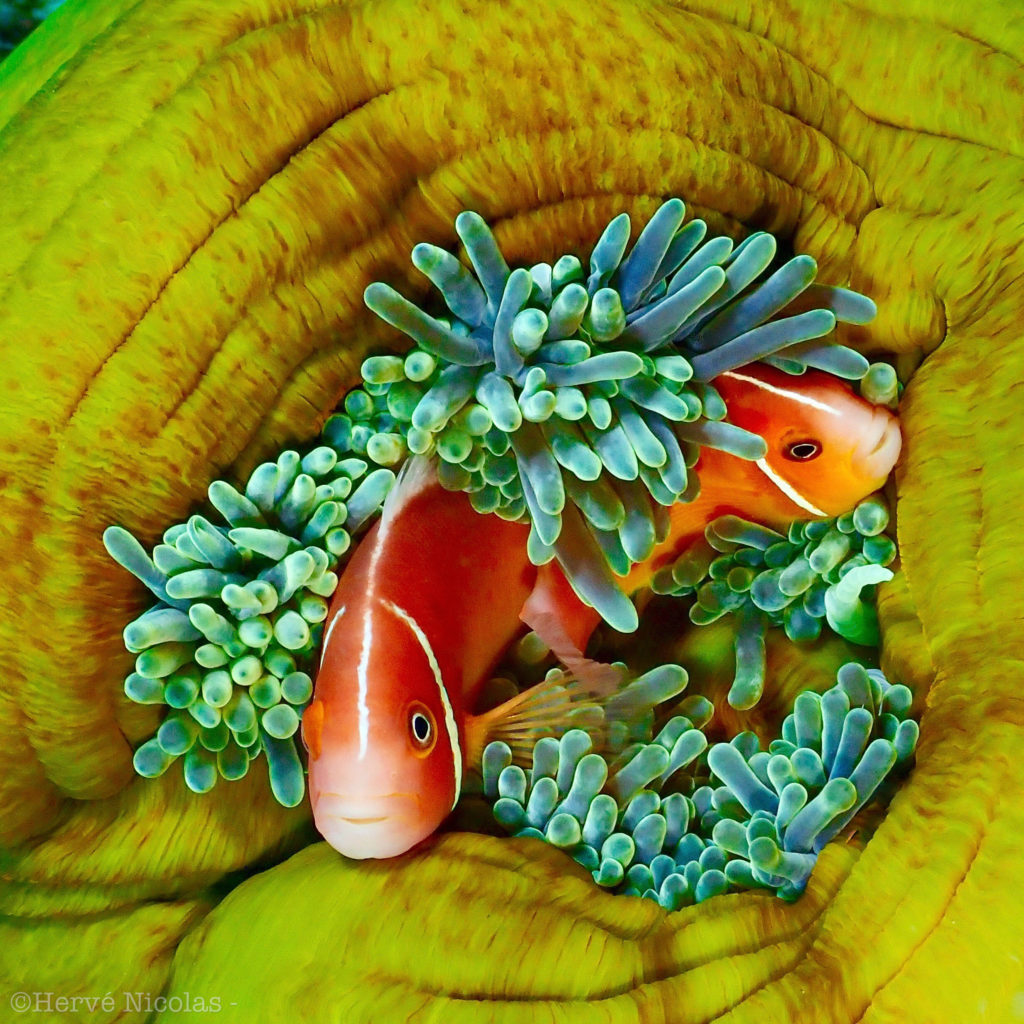 The end of the world: Diving in Lifou – Oceanographic
Beneath the surface, Lifou teems with life and special formations. Not only does the area sport an extensive network of sea caverns, but it is also characterized by many different species of colorful gorgonians that stand on tall underwater pinnacles. At dive sites like Hnassé, Green Buoy or Game of Thrones, the coral heads are spectacular in size and every space is occupied by a coral or other magnificent creature.
One of my favorite dive sites is Tomoko Sea Cave, dotted with colorful gorgonians, whip corals and multicolored anthias. Around the cave you encounter abundant pelagic life and reef fish including butterflyfish, triggerfish, loaches, scorpionfish, trevallies, wrasse… the list goes on. Stunning, colorful flora meets an incredible array of blues here, while eerie colors change hues in the inconsistent cave light.
The waters of Cap Martin, on the other hand, are famous for huge gorgonians which decorate the reefs, the vaults and the vertiginous edges of the reefs. Many species of sharks such as gray reef sharks, leopard sharks or white tip sharks can be observed here. If you're lucky, you might even spot a tiger or a silky shark once in a while. And while you search for leafy scorpionfish and rhinopias below the surface, be sure to look up for an abundance of gannets and frigatebirds circling overhead.